Krishan Badaya
CFO – Chief Financial Officer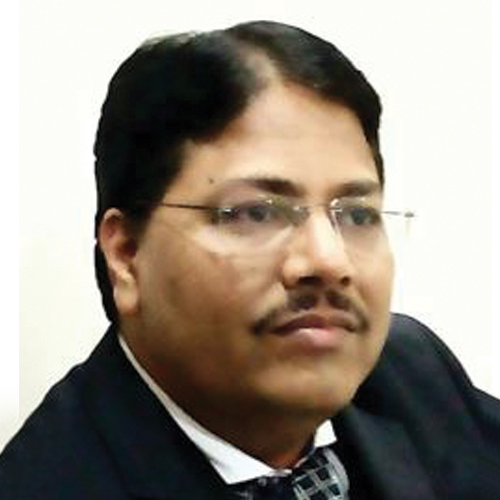 Joined Writer in Oct 2011. He is a Graduate in Commerce, Chartered Accountant, MBA finance, Law Graduate and Diploma holder in Information System Audit from ICAI
As an established finance leader, he has 25+ years of extensive and rich global experience in Financial Accounting & Reporting, Business Planning & dynamic resource allocations, Cost Management, Treasury & Banking, Mergers & Acquisitions, Taxation, Legal & commercial, Corporate Governance & Risk management, Strategy formulation.
He oversees the company's overall financial activities, including tax, treasury, analysis, Internal, statutory and tax Audits, financial operations, key procurement, legal & commercials. He has won the various recognition including best leader and function award.
Prior to Writer he has served at various positions for HT Media Limited ( Hindustan Times ), Writers & Publishers Limited (Dainik Bhaskar Group)
Ajit Karunakaran
Sr. VP – Strategic Accounts Group, Business Development
An astute professional with a successful track record of spearheading startup business operations and leading high-performance Teams in diverse businesses & complex markets. An ethical and engaged leader with deep strategic insight, belief in excellence coupled with a 'get it done' attitude.
Mr. Ajit Karunakaran plays a pivotal role in steering growth initiatives of the company and its digital business transformation to deliver a +20% P&L growth, has evolved as the Leader in Data Life Cycle management solutions in India, Middle East and Africa. Mentoring comes naturally to him and he is often applauded for his talent when it comes to developing next-gen leaders delivering sustainable growth.
A member of Writer's Excellence initiative – Malcolm Baldrige Excellence Model, Mr. Karunakaran is the one who has conceptualised and executed aggressive business strategies to establish Writer as a leading ITeS player and a pioneer in Cloud Services Brokerage company.
He has successfully delivered the company veering into the African territory with Intelics Solutions Nigeria Ltd., one of Africa's largest Information Management services providers.